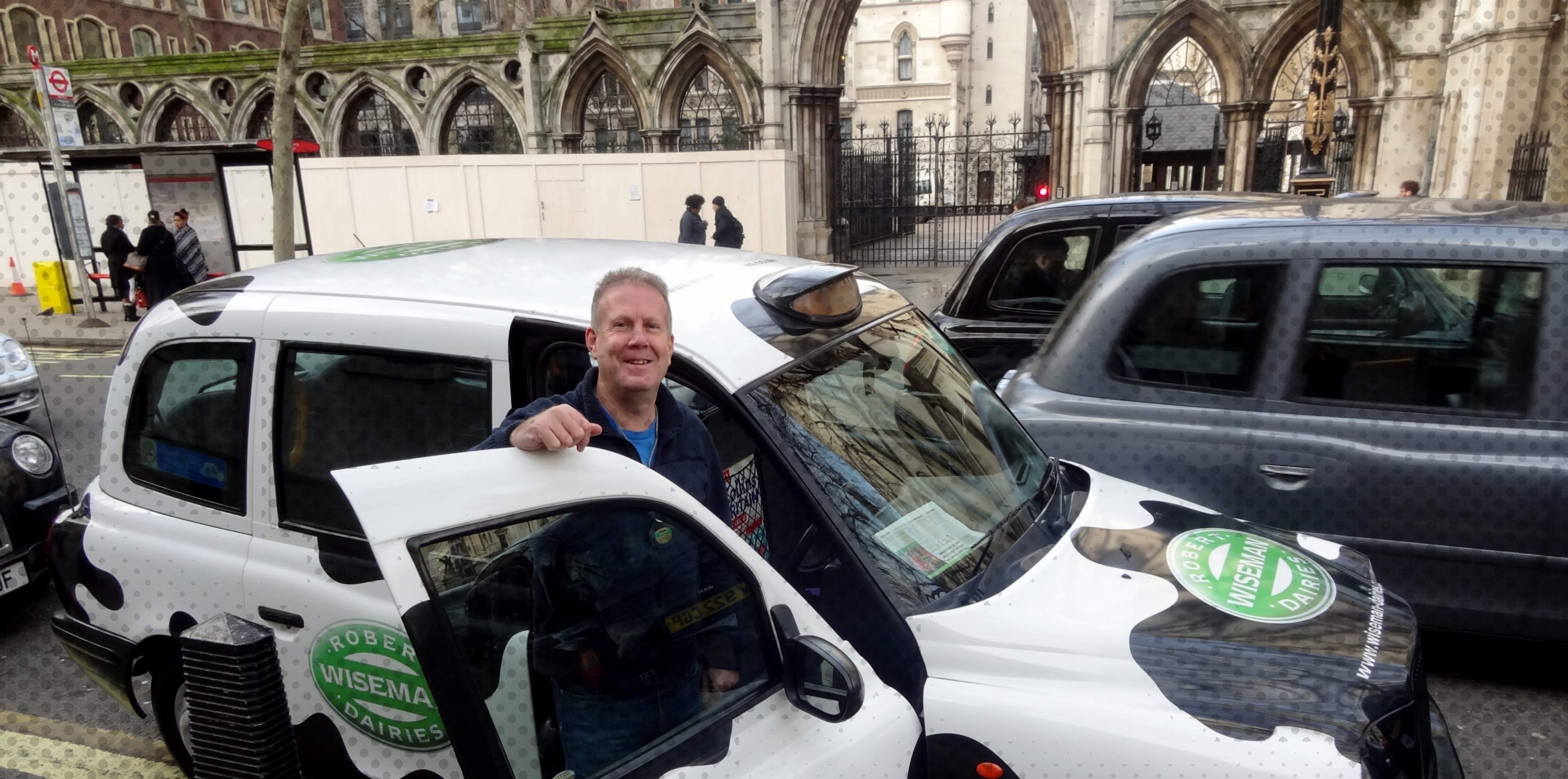 I have been out and about in my London taxi, this time being invited by my local MP to visit the Houses of Parliament. Read about my favourite part - Westminster Hall, in the blog section.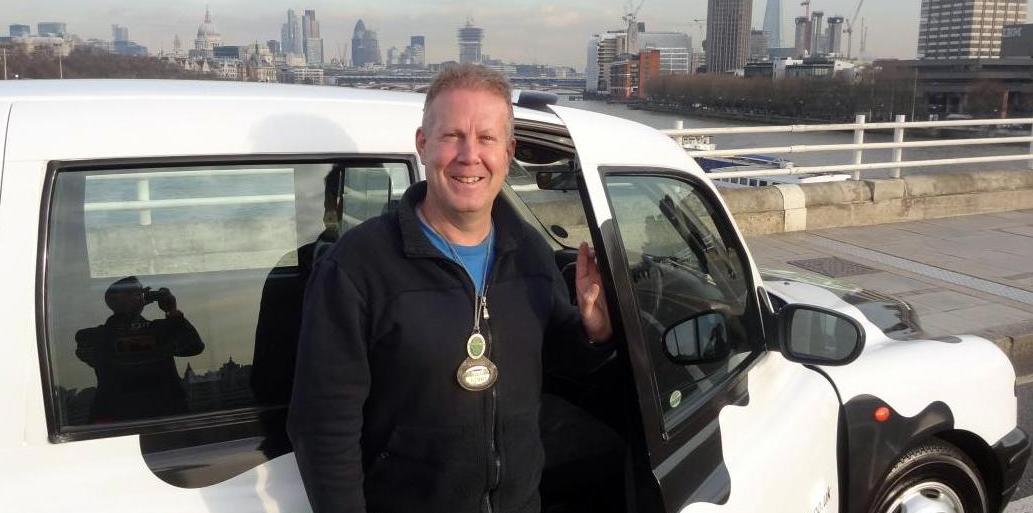 What better way to see London than from the comfort of the one and only cow cab?! Bespoke tours are available on request.
The best taxi tours in London
London Cabbie Tours is one man (Steve), one taxi, completely tailored to meet your requirements.  Amaze your family with a private London Taxi Tour.  Sit back, and allow Steve to guide you around this historic city.
Steve is a fully licensed London taxi driver, with badge and registration number on display in the taxi. Licensed London taxi drivers must pass a strict exam, known as 'the knowledge', in order to ferry passengers around the capital.
In addition, Steve is a qualified 'Green Badge Guide' which he earned from the Worshipful Company of Hackney Carriage Drivers.
Why book a tour with Steve?
The cheapest rates are only available direct via Steve! The special rates below are accessible only via contacting Steve directly at steve@londoncabbietours.com or via his mobile - 07506 097371

It is cheaper for a family to book Steve's cab privately, than pay for the same family to travel on the London bus tour.

No need for a deposit or pre-payment - just contact Steve to make a booking that suits you perfectly.

Hotel pick-up & drop-off is all part of the service. You concentrate on enjoying your tour, and Steve will take care of all the logistics.

The tour can be tailored entirely to your interests. What do you & your family want to see? Steve will be happy to incorporate your requests into your tour

Forget finding a parking space! You can stop for lunch at a place of your choosing, whilst Steve waits for you outside.

Insider tips: Use Steve's local knowledge and venture to those unique places off the tourist trail. Want the best fish & chips in London? Steve can take you there.
​How much will it cost?
£170 for a two hour whistlestop tour of London, £230 for 3 hours, £270 for 4 hours, £340 for a six hour tour. If you want to book a full-day 8-hour tour, then that's £420. That's up to five people, travelling in comfort around the best sites London has to offer!

Bespoke tours are available on request.
To make a booking, or if you have any questions, please contact Steve directly at steve@londoncabbietours.com or on his mobile - 07506 097371